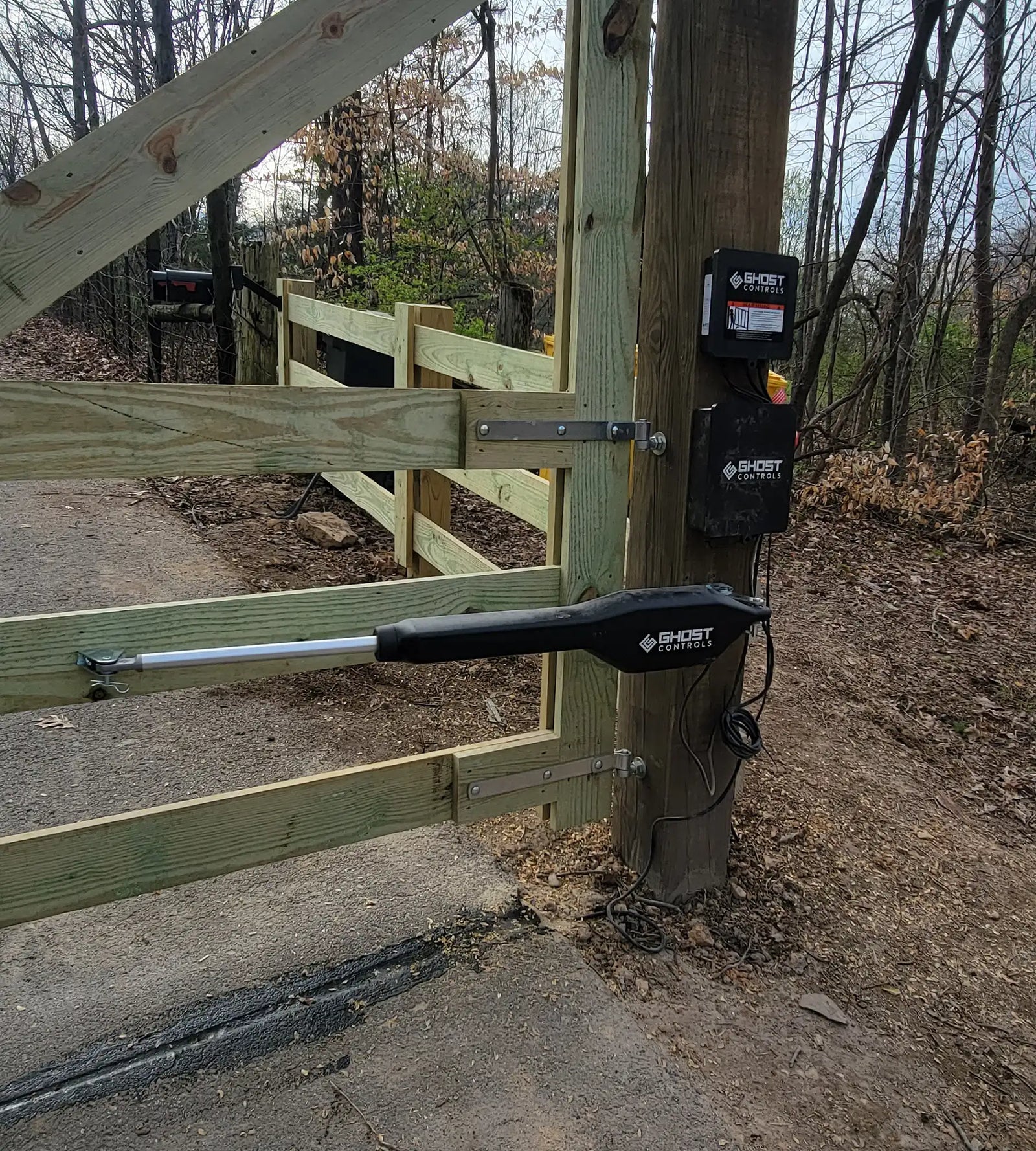 If you own a gate opener, you rely on it consistently throughout the year. And over time, wear and tear can make your gate opener less efficient. If you notice your gate opening more slowly or hear squeaking and creaking as it opens, your gate opener may need servicing. But how do you know if your electric or solar-powered gate opener needs repairs?

 Ghost Controls offers a lot of help documents and videos that can be found on our website that can help walk you through the most typical gate opener issues. If you don't resolve your gate issue or can't find a resource on our website to fix your issues, we have four ways you can get ahold of someone from our tech support team. You can call us, schedule a call, email us, or sign up for texts to be able to text us. Given our extensive experience in this field, it is imperative to note some key indicators that may suggest a need for repair of your gate opener, ensuring optimal performance. Below, we provide insight into how to detect and address potential issues with your gate opener.
1. Your Gate Opener Starts to Make Some Noise: While little squeaks and creeks may seem fine, they can indicate a more significant issue. If you hear loud noises or screeching when you open or close your gate, it's time to lubricate the shaft of the arm. Make sure the gate hinges move freely. If that does not fix it, there's a chance it could be something more serious. Here are a few links for more information: https://youtu.be/-9dxEV22mGw

2. The Gate Opener Doesn't Open or Close Completely: If you notice your gate only opens or closes part of the way, this is a clear sign that your gate opener senses an obstruction. Gate openers should move the gate seamlessly, opening and closing without any issues. If you constantly have to push or pull your gate to keep it open or closed, get it looked at as soon as possible.

3. You Notice Your Gate Opener Opening or Closing On Its Own Is your gate opening or closing on its own? This activity is usually a sign that your vehicle sensor needs to be realigned While this quirky behavior may seem odd or silly initially, it could be a serious issue. Especially if your gate opens or closes at an inopportune time, compromising your security. Schedule a time with one of our techs to help fix this. For more information, you can also read this article from our website! Vehicle Sensor Issue | Ghost Controls

4. You Hear No Beeps and No Movement From Your Gate Opener If you don't hear any beeps or movement from your Ghost Controls automatic gate opener, check out this video! 
Ghost Controls is here to help with any of your gate opener needs. From electric to solar-powered gate opener installation to gate opener repair or replacement, we're here to help. Contact us today if you'd like to learn more about our services. We can't wait to hear from you!