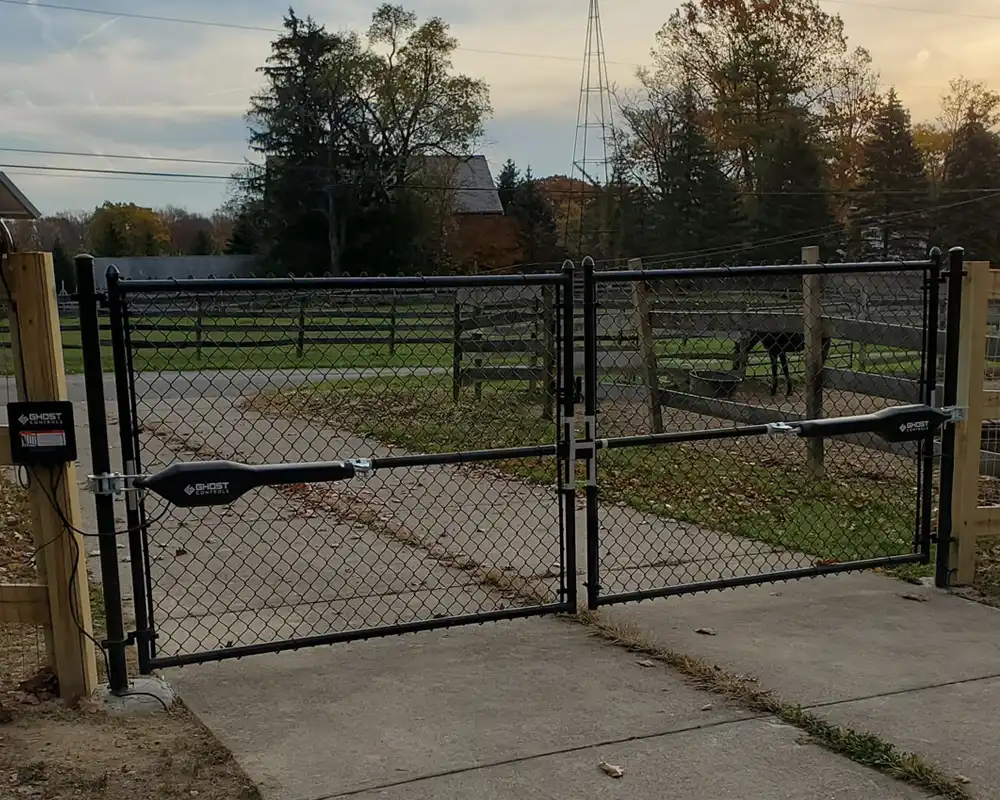 If you've been considering upgrading your driveway gate, your life is about to get a little bit better. Electric and solar power gate openers provide extra security for your home or business while simultaneously making life more convenient. There are, however, several key things you'll need to take into consideration before choosing the right system. Different property owners have different needs, so there's no one-size-fits-all solution. To simplify the process, we've compiled a list of seven key things to think about when selecting the right automatic opener for your gate.
1. Gate Type
For your swing gate opener to work efficiently, you need to take time to select a kit that's compatible with your gate. For example, consider the weight of your gate and whether you need a single automatic opener or an opener for a double gate system.
2. Level of Use
A gate used for a residential community or a business will be opened and closed much more frequently than a gate for a single-family home. Therefore, you need to choose a heavy-duty gate opener that will pack the right amount of punch in order to be able to handle the volume of traffic you anticipate and to withstand the tests of time.
3. Access Method
You've got options to choose from when it comes to accessing your property with your gate and automatic gate opening system. Do you prefer opening your gate with a remote, or would it be more convenient for you and your guests to gain entry with a keypad? You might also want to consider working with a photo eye when exiting your property for increased speed and convenience.
4. Longevity
There are several companies that design and manufacture heavy-duty automatic gate openers, but if you want a system that's going to take care of your needs in the years to come, you need to work with a brand that's reliable and that guarantees its products. Ghost Control, for instance, offers long-term product warranties, so you can rest assured that your opener will keep working when you need it.
5. Power Source
 For ease of operation and low maintenance requirements, your best bet is to choose lowvoltage or solar automatic gate openers.
6. Safety
As a property owner, you want to ensure that anyone accessing your home or business can do so safely. Ghost Controls automatic gate openers offer peace of mind with our patent-pending technology, SafeForce. SafeForce limits the amount of force exerted on the leading age of a gate as it opens, preventing entrapment or injuries.
7. Installation
When tackling a do-it-yourself project like setting up a heavy-duty gate opener, you want a kit that's easy to install. Look for kits that are designed to be installed quickly, simply, and safely.
Are you ready to upgrade your property's security, value, and convenience factor? Talk to one of our qualified team members about which Ghost Controls automatic gate opener is right for you!